My name is Stephanie Hunter and creating beautiful, lifelike  bronze sculptures is my passion.
I love working with clay to craft a bust sculpture that captures both the likeness and the "spirit" of an individual, and then I love following the process through to cast the bust in bronze.
My clients love their custom sculptures!

I've worked with companies and individuals.
Sometimes I work with my subjects in person, taking measurements and doing custom sculptures by sight.
I've also worked just from photos of individuals. Here's a recent project of mine done completely from photographs.
I create beautiful public works that are on display in the United States.
I was commissioned by the Rome Area Council for the Arts to do this life sized statue of First Lady Ellen Wilson. It is on display in her hometown of Rome, Georgia.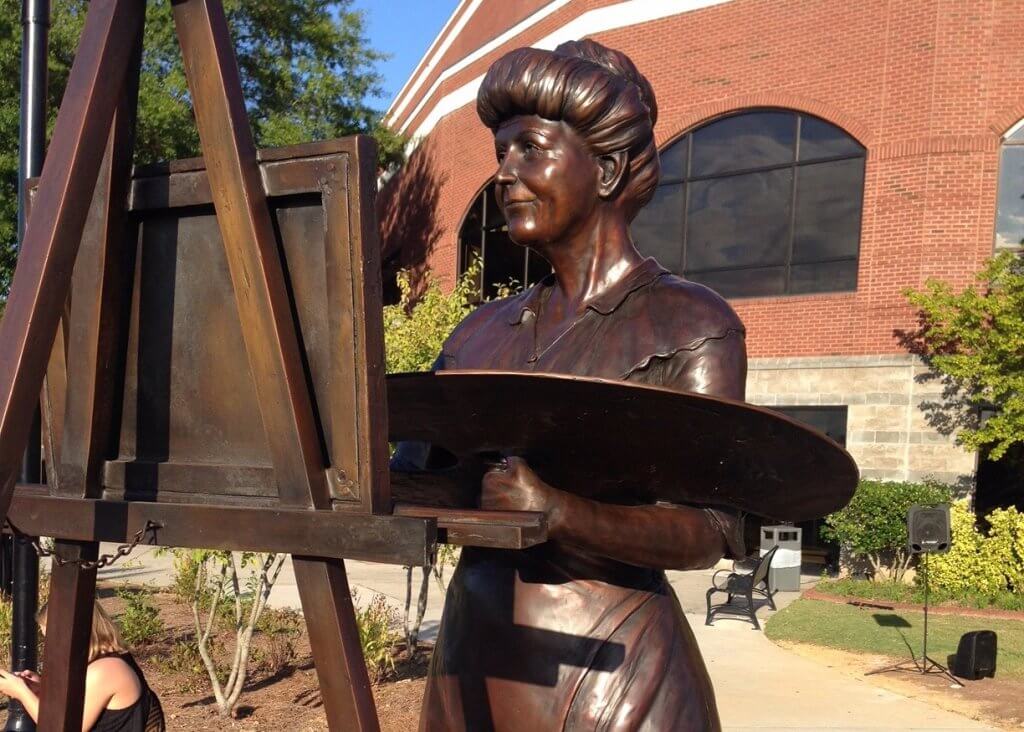 In 2019, I was chosen to do a very special life-size public statue of another important historical figure that will be on display in the Arizona Capitol Mall! More details to come.
I also create fine art sculptures
I also enjoy creating original figurative sculptures in bronze, like this pregnant woman statue or this boy standing in his father's military boots.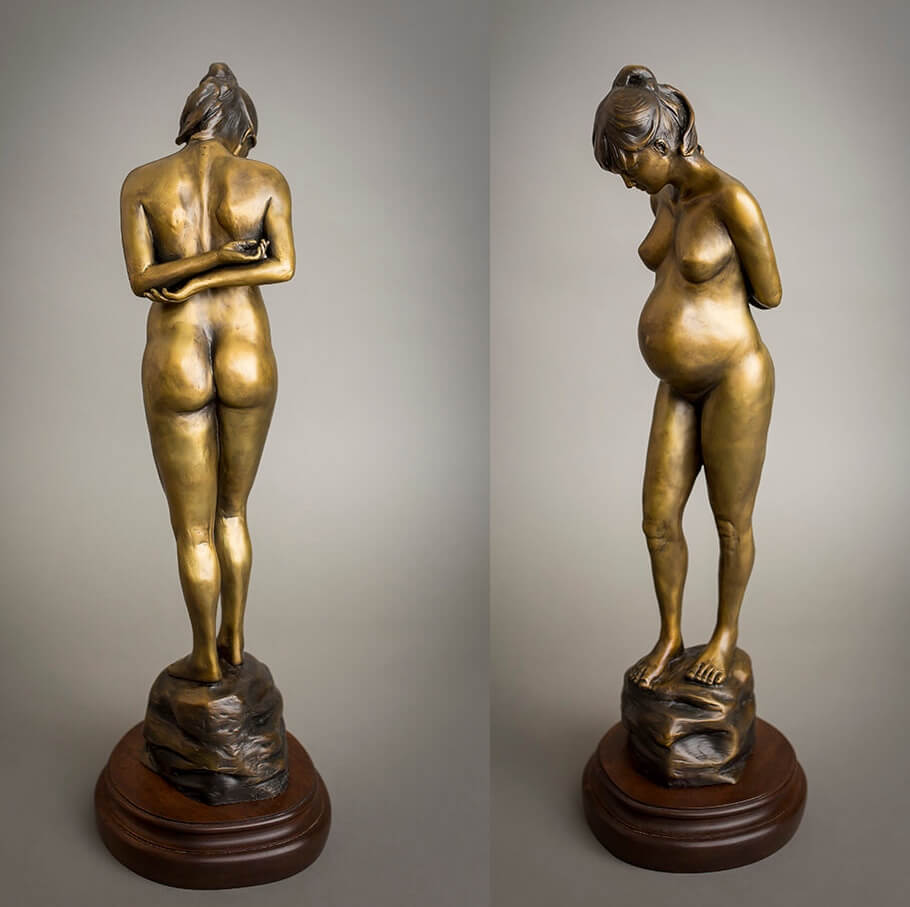 Want to see more bronze statues and clay statues that I've done? Visit my custom portraits portfolio page.
How I create custom bronze bust sculptures
Creating custom bronze busts is a hands-on process that takes several weeks from start to finish… But the resulting bronze statue will endure for lifetimes!
I start each custom statue by sculpting it in clay. Then I undergo the multi-step process of casting your commissioned bust sculpture in bronze.
Click here for more information about my sculpting technique.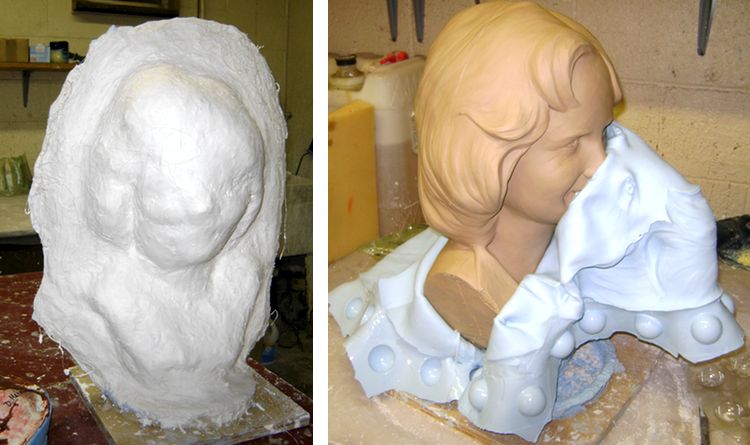 What's the appeal of a custom portrait bust in bronze?
Let's face it, there's nothing like a bronze statue. Nothing stands the test of time like bronze sculpture. Nothing conveys the authority, the richness, and the enduring beauty of the subject like bronze.
The great civilizations of the ancient world created custom sculptures in bronze. And the art they created has outlived them. In fact, the most oldest known bronze sculpture, "Dancing Girl" from the Harappan Civilization, dates back to 2500 BC. And it still looks amazing! (Wikipedia link.)
Who would want a custom bronze sculpture?
My clients have commissioned me to create custom bronze statues of a beloved family members, of friends whom they wish to celebrate. I've also sculpted historical figures like first lady Ellen Wilson to put on display in her hometown of Rome, Georgia.
Many companies commission custom bronze sculptures of their founders or other important figures. Few things can convey authority and an established history like a bronze bust in the company lobby. Or, better yet, a full sized custom bronze statue outdoors in the entry area.
A custom sculpture could also a wonderful addition to schools, churches, and public buildings like libraries and courthouses.
Are you considering a custom bronze portrait?
Let's talk! Please email me at [email protected]
Thank you for stopping by!