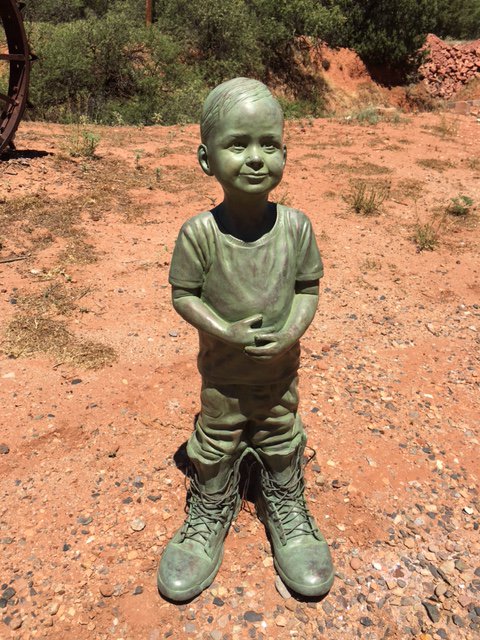 This bronze statue, 'Mason', was inspired by my son. The smiling boy stands proudly in his father's military boots, while looking up into his father's eyes.
First sculpted in clay, I really had fun sculpting all of the wrinkles and folds in his clothes.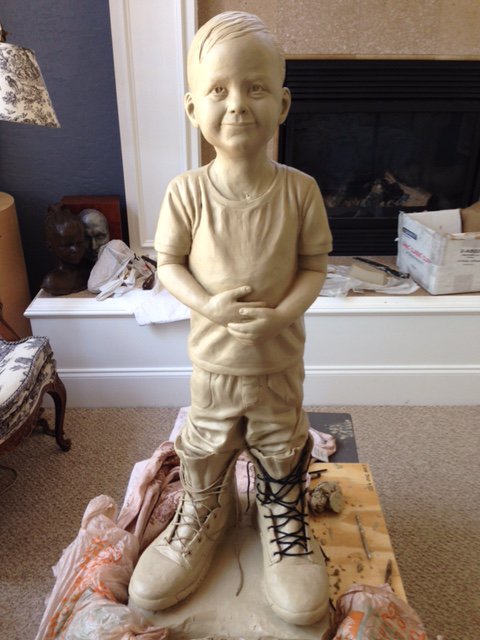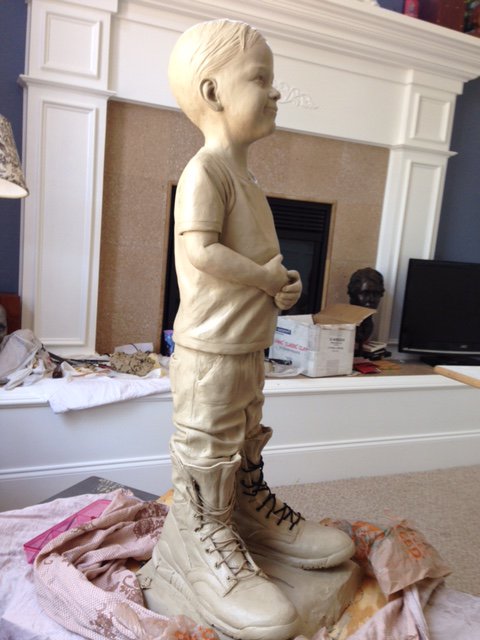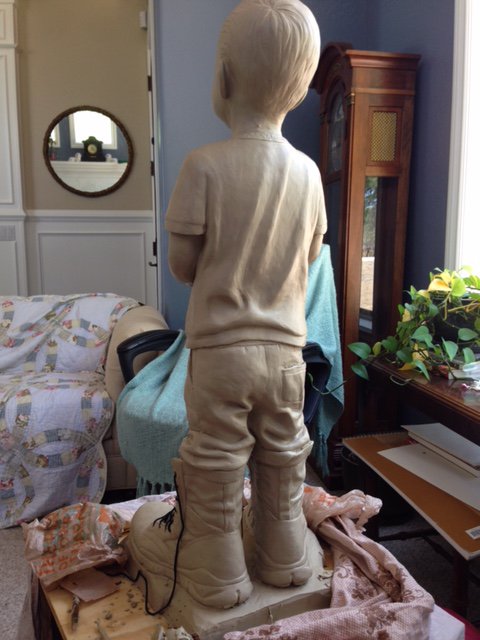 The green patina softens the bronze statue and brings out the delicate details of his face. This green patina helps identify the military connection.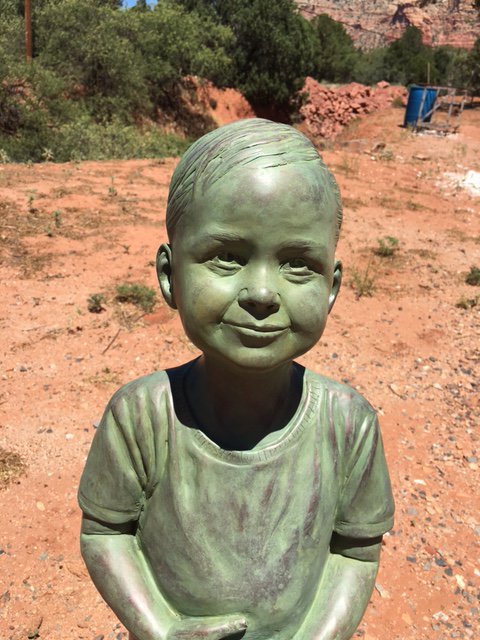 The boots have copper strings to mimic the loose shoelaces. The custom bronze statue stands 36″ tall.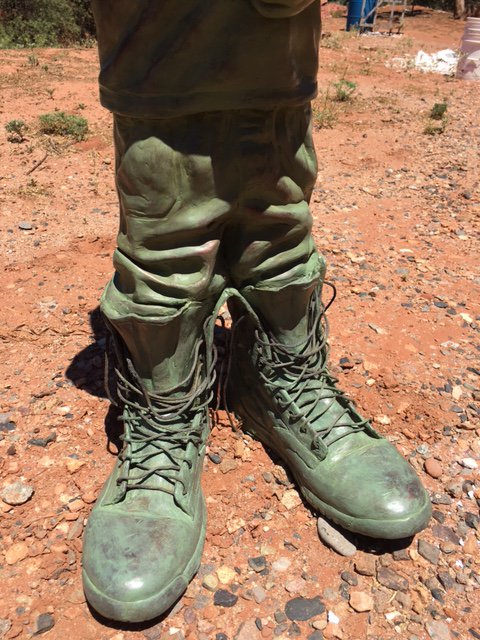 This piece is for sale- $6000.00 plus shipping.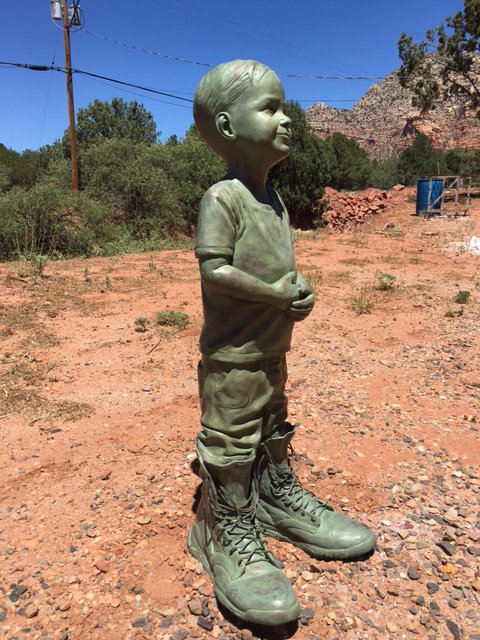 I am also able to sculpt a custom bronze statue for you. If you wanted firemen's boots, police hat/badge, your son or daughter, please call for a quote.