This 20″ bronze statue, 'Expecting' is a favorite of mine. As motherhood approaches, she looks down at her belly and into the unknown. She leans slightly over the edge, being pulled instinctively to her future role. This tender and classic bronze statue is for sale. This is the first casting of this beautiful statue.
This is a wonderful gift for an expectant mother or any mother.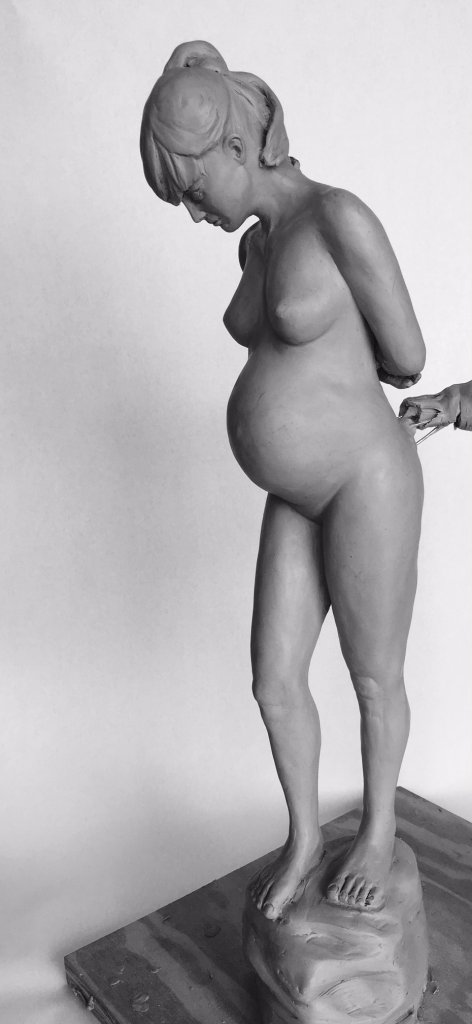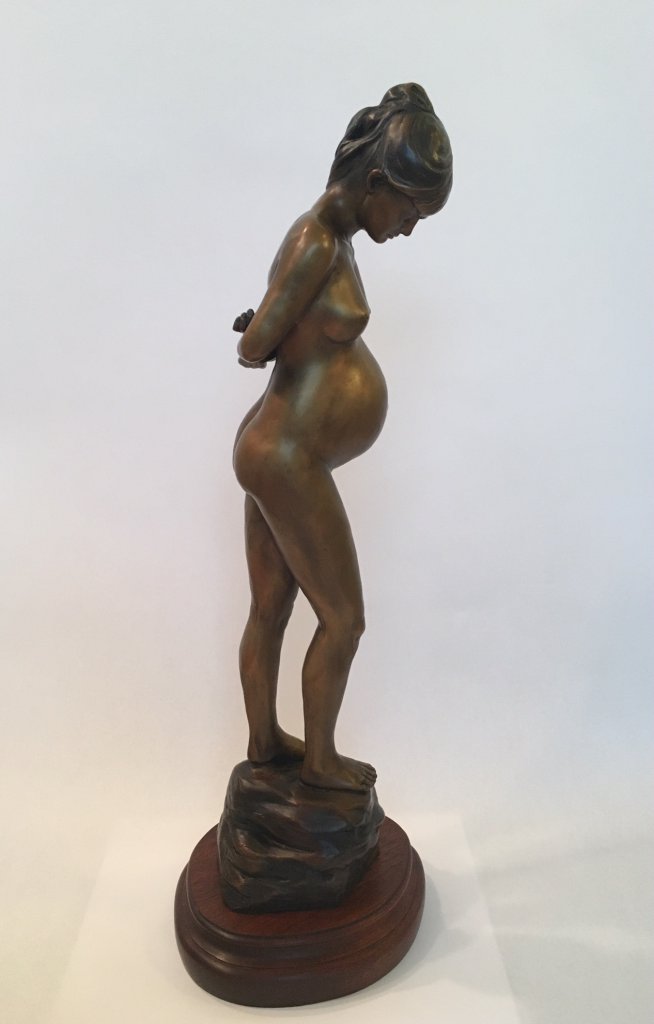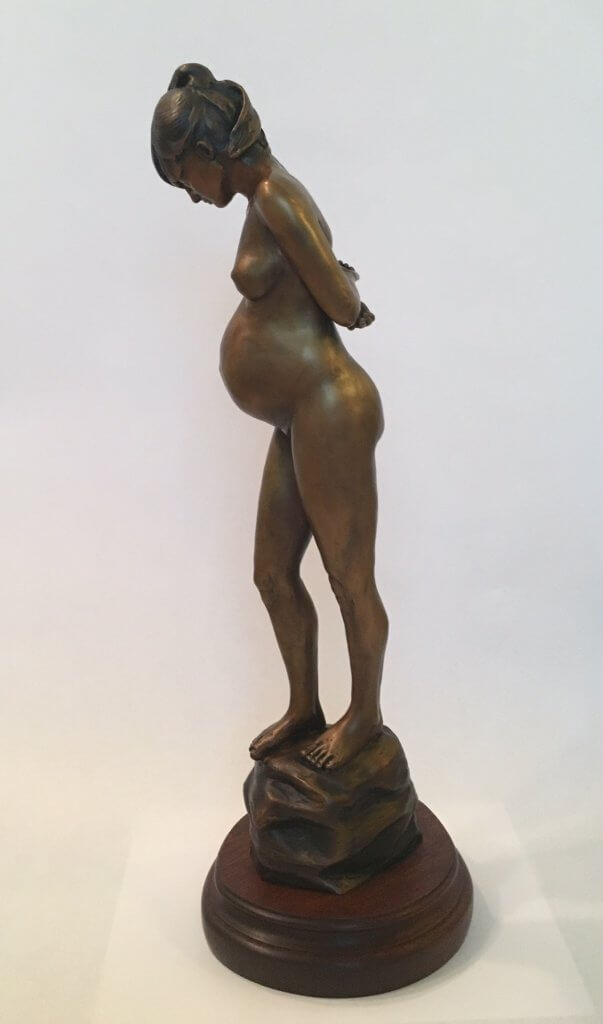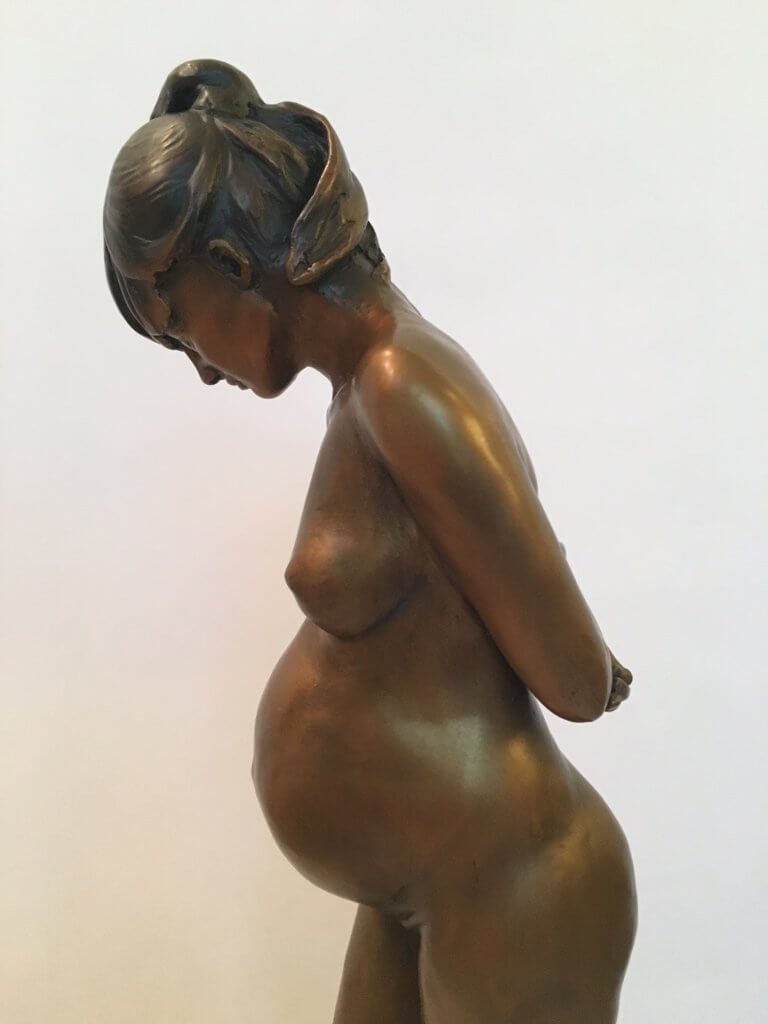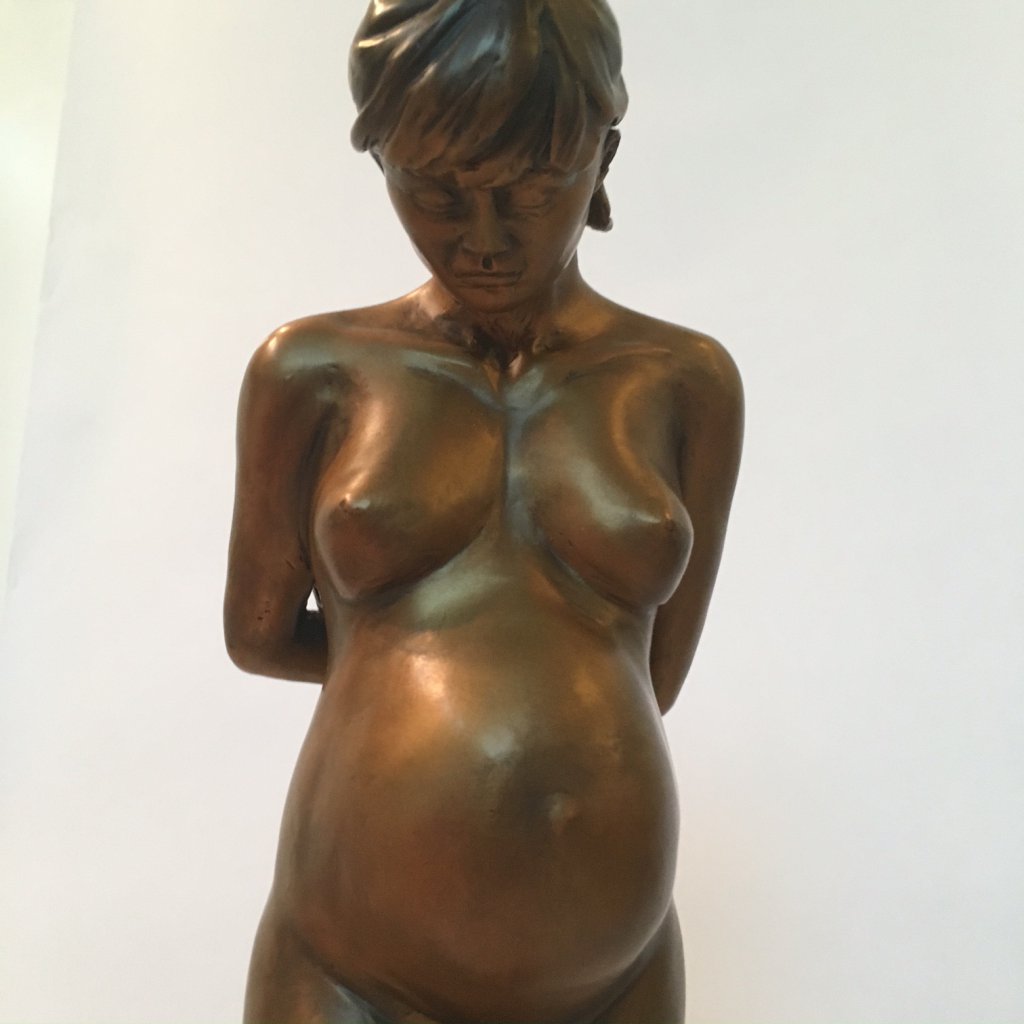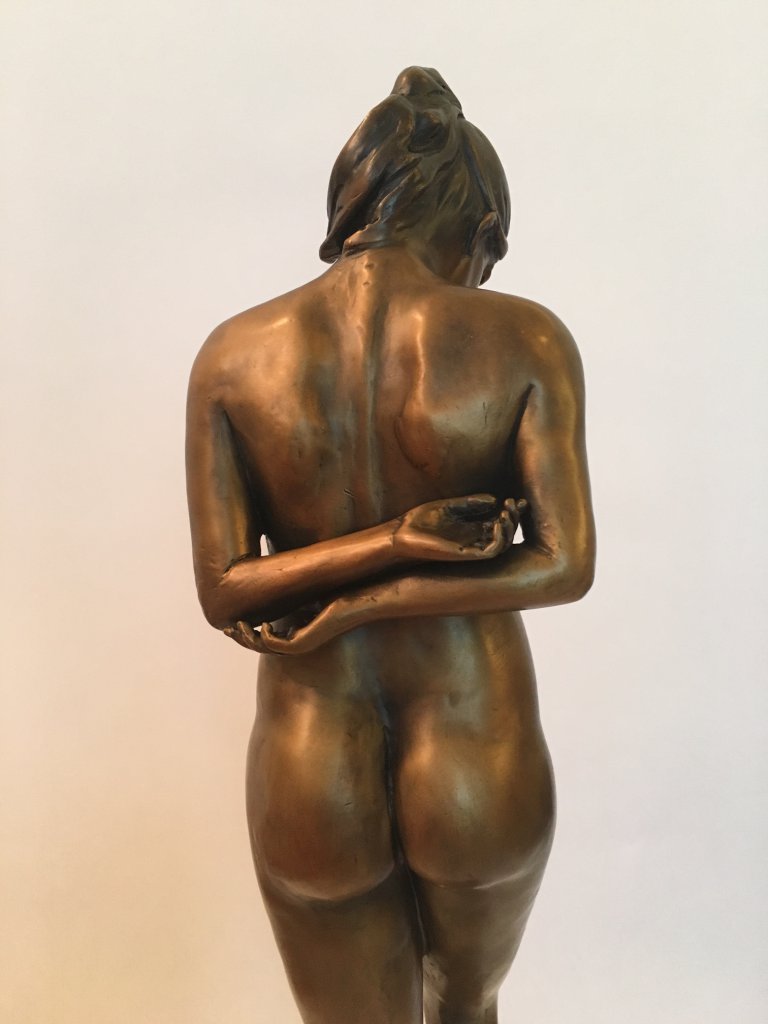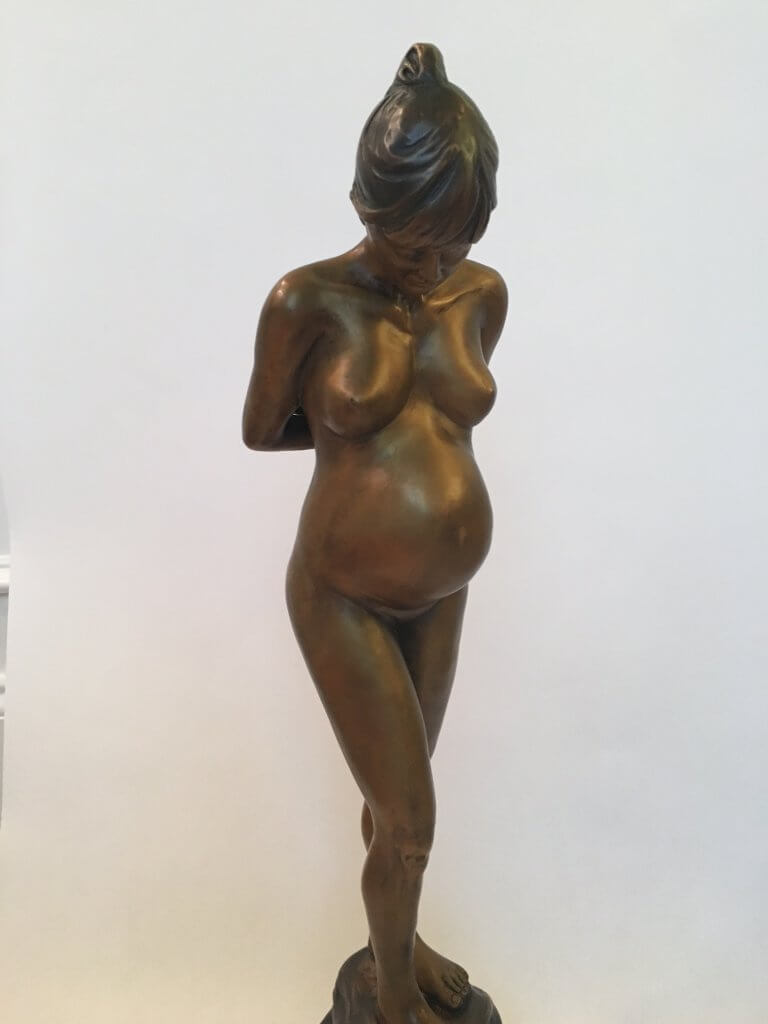 Expecting is a beautiful bronze statue that I created from a sketch. I love the way she gracefully crosses her arms as she glances down. This bronze sculpture is 18″ high.
Price $2,500