James Parady – "The Patriarch"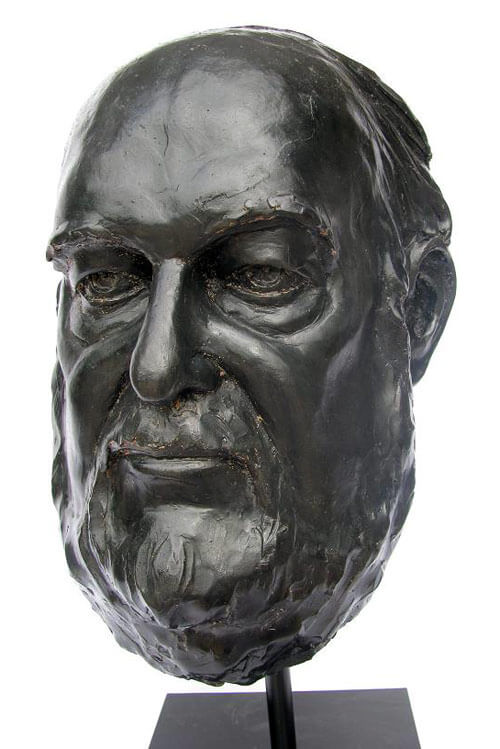 I call this portrait bust "The Patriarch" to honor James, who is a father of ten.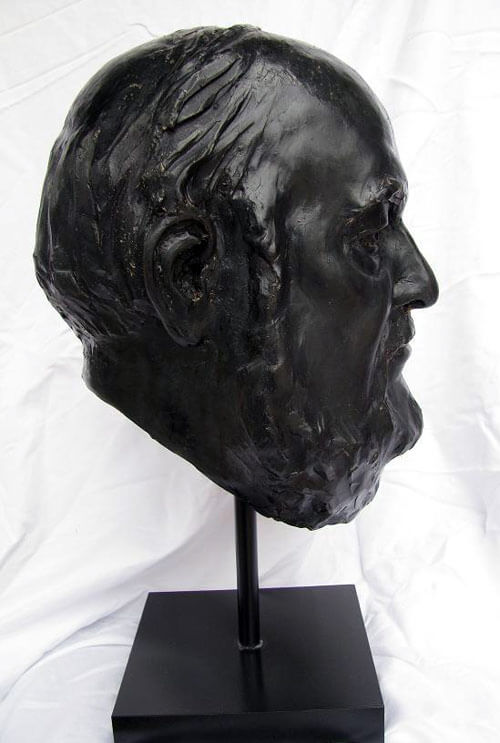 James lives in Florida, so I traveled with my clay and tools to sculpt him. Once there I had a few days to measure and sculpt James in person. Then I flew back to Arizona with the clay bust to finish the details.
Interesting side note: taking the sculpture bust through airport security was interesting – the x-ray shows it as a severed head with wires sticking out of it. TSA had to pull the head out of my traveling case and look at it. Thankfully, they were impressed 🙂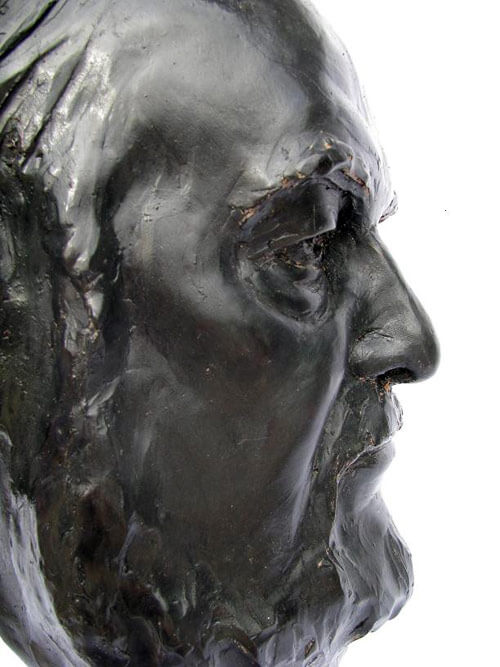 After I  finished sculpting the clay, I started the molding and casting process. Once everything was completed I sent the bronze bust to James.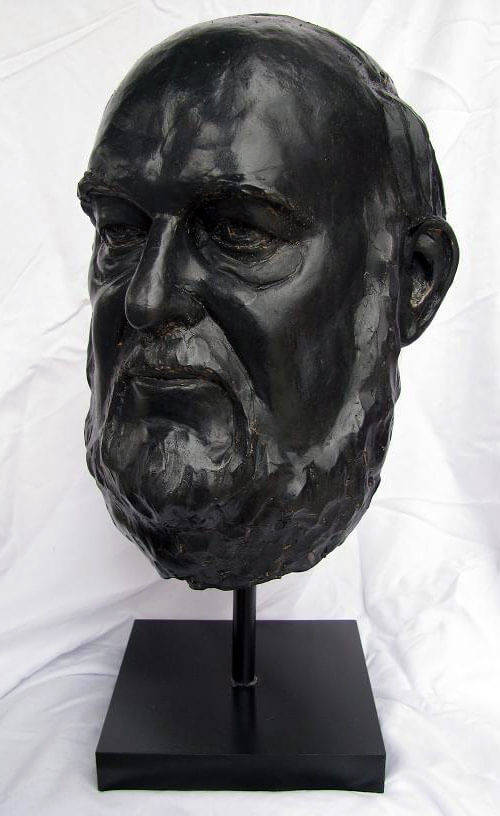 From the moment he saw the bust, James said he was "amazed and thrilled – like looking into an ageless, timeless mirror.