Frances Willard Munds Arizona Suffrage Statue
In 2019 I was commissioned by the Arizona Women's History Alliance to create a life-sized sculpture of Frances Willard Munds, as part of Arizona's celebration of the passage of the 19th Amendment.
Frances Willard Munds:
Mobilized Arizona women in 1912 to fight for their right to vote
Convinced 65% of Arizona's male electorate to vote "Yes" for Arizona women's right to vote — a full 8 years before the passage of the 19th amendment to the US Constitution
Became Arizona's first female Senator
Here's more about Munds on Wikipedia.
Currently under development, this statue will be displayed in Arizona's capitol mall in 2021. This will be the first statue of a woman on state land.
Here are some images of the work in progress.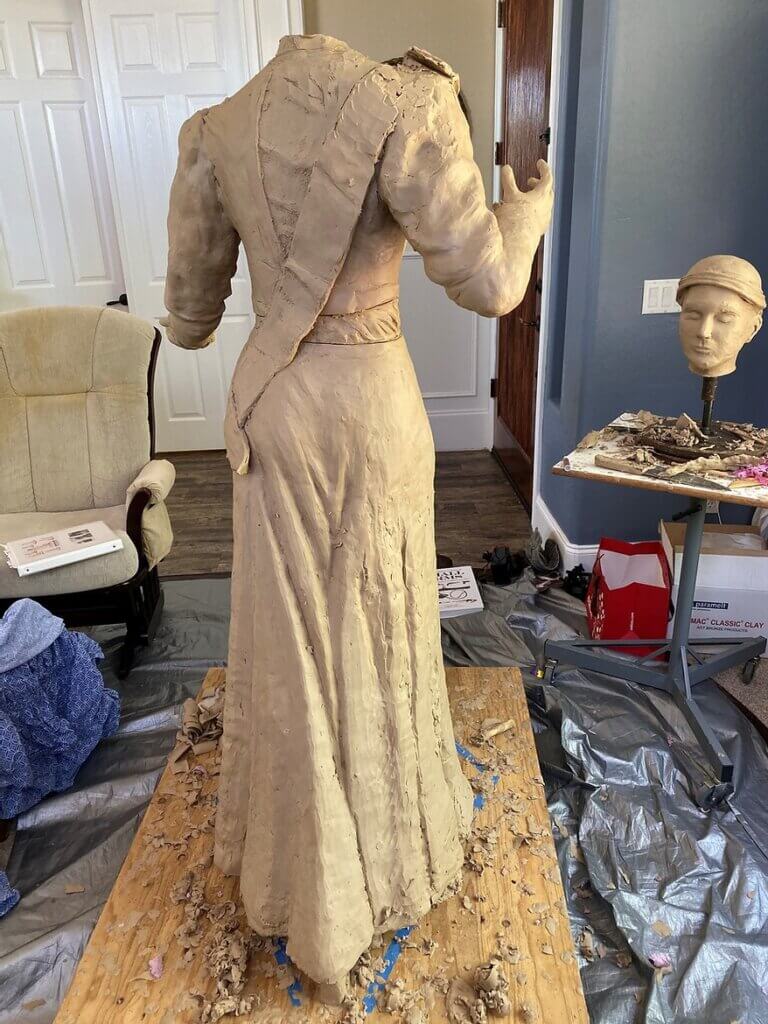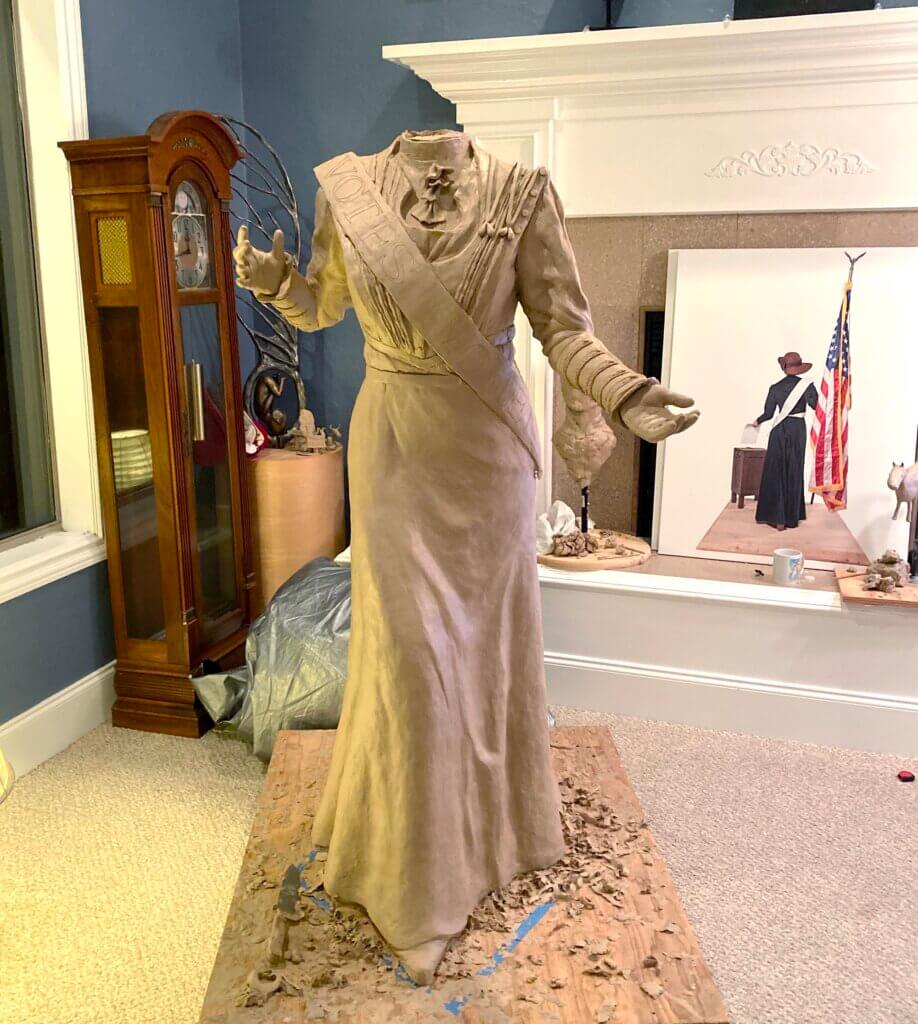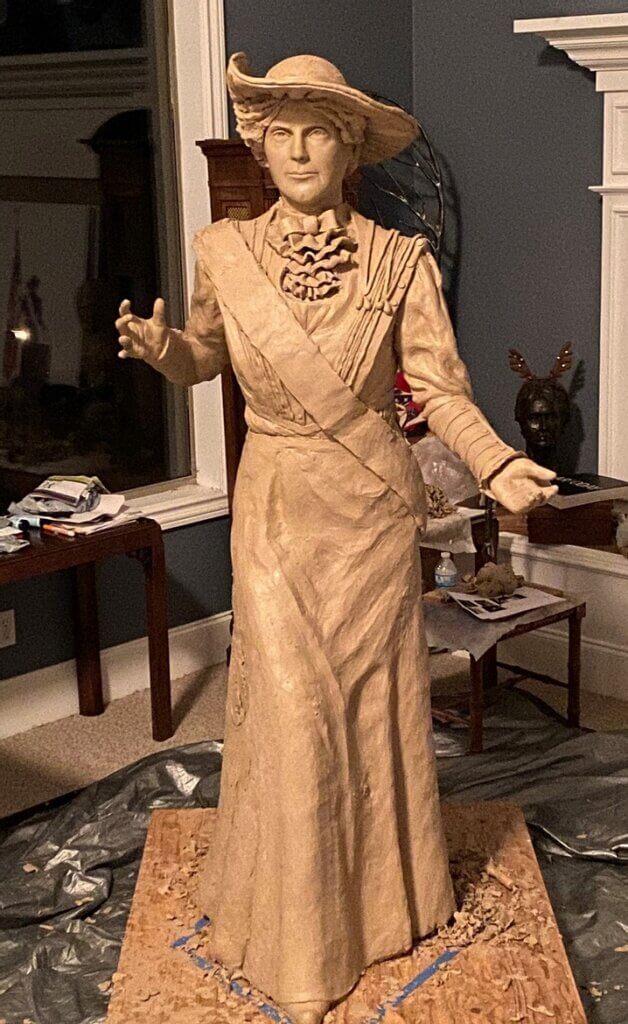 Here's my maquette for this statue. A maquette is a sculptor's preliminary model. Only two artists were asked to create maquettes of Munds for this project. Fortunately, mine won the commission for the final statue.